On Saturday, December 9 at 1:00 PM we have our monthly X-Wing Tournament here at the store, and just in time a happy elf at Fantasy Flight has dropped off a whole lot of new spaceships for us.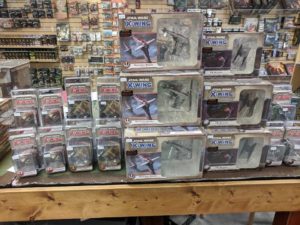 Five new ships are now out for Star Wars X-Wing from across Star Wars History.
The Rebels and Resistance are getting the the Phantom II from the Star Wars Rebels animated series and the Resistance Bomber from the Last Jedi.
Imperials and the First Order are getting the Star Wing Assault Gunboat from the TIE FIGHTER Video Game and Kylo Ren's TIE Silencer from the Last Jedi.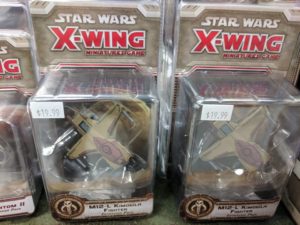 Finally Scum and Villainy get the M12-L Kimogila Heavy Fighter from the Star Wars Galaxies MMORPG.  All of these ships and more are available now at Bel Air Games.