The holidays are coming up quickly, and you need to be ready to buy gifts for your family and friends. Do you want to get the most affordable gifts you can? Of course!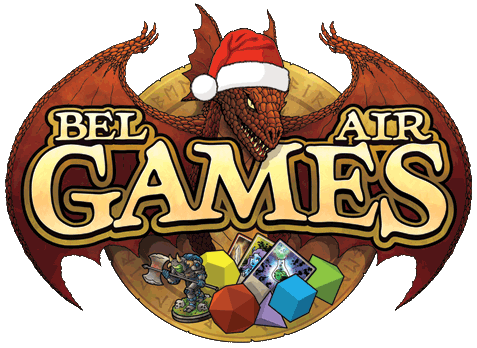 We at Bel Air Games are here to help!
On Black Friday, November 25th at Noon, we'll have plenty of sales throughout the store to help you pick up the best gaming gifts!
We'll have 20% off of ALL board games, for those games you want to play with family.
We'll have 25% off on all of our Warcasters and Warlocks, for those of you who play Warmachine/Hordes.
All of our Games Workshop Miniatures and Books will be 20% off if you're interested in Warhammer 40k or Age of Sigmar.
 All of our singles will be 20% off, for our Magic: the Gathering players.
Our Role Playing Game Books will be 20% to 30% off, so you'll be able to write a new story!
Can't make it in? These sales will be going until the 27th! That's not all, though!
If you're interested in trying something new, we'll have a bunch of starter sets at heavy discounts:
Star Wars Armada Starter – $74.99 (25% off of the normal $99.99!)
Kick Off! The Guild Ball Starter – $59.99 (15% off of the normal $69.99!)
Pathfinder Beginner Box – $24.99 (19% off of the normal $34.99!)
Dead of Winter: The Long Night – $39.99 (33% off of the normal $59.99!)
Kaladesh Gift Box – $19.99 (20% off of the normal $24.99!)
Star Wars Imperial Assault – $74.99 (25% off of the normal $99.99!)
Android: Netrunner Core Set – $29.99 (25% off of the normal $39.99!)
If you can't make it in on Black Friday, no worries! Those Starter Set sales will continue from the 26th all the way until December 9th! You'll have plenty of time to try out a new game and see if you like it.
We look forward to seeing you soon for our Holiday Specials!