It's November, Magic players. The Battle for Zendikar is not yet won, and that means we need to increase our armies and tactics. That's right, ladies and gentlemen, hone your battle skills as a Commander!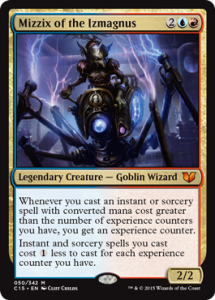 The Commander 2015 preconstructed decks will be landing on November 14th, and that means we'll be doing a release event for them that day at 1:00 pm. Here are the details: for $32, you'll receive a random commander deck from the new set and a set of 100 sleeves. You'll sleeve up your deck and play a round of normal commander in a 4 man pod. After everything is hashed out, you will all take the decks you played and set them in the middle of the table, as well as the 5th deck in the set that none of you played. Starting with 1st place and moving down, you'll all pick one of the decks in the middle. After everyone has a deck, the 1st place winner will get the last deck remaining. That's right – whoever places first will walk away with 2 full decks as well as a pack of sleeves! Even if you don't win, you'll be getting yourself a full deck and a set of sleeves for lower than the retail price of the deck itself. It's a great deal and a great way to get yourself started in Commander!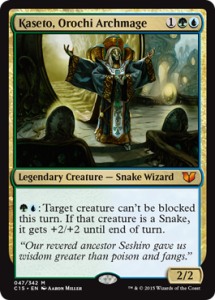 We'll also be able to sharpen our battle talents at the best plane to do so – the war-torn plane of Tarkir! We'll be having a Throwback draft of Khans/Khans/Khans on Sunday, the 15th, at 1:00 pm. It'll be at our normal draft pricing and prizing – $14 entry fee, with 2 packs (of Battle for Zendikar) into the prize pool per player.
We'll also be having another Star City Games Invitational Qualifier! It'll be on December 6th, and we'll be opening up an hour early at 11 am to make sure that you all have enough time to play. The format will be Standard, so be sure to bring your full 75 card deck (60 mainboard, 15 sideboard) and fight for a chance at cash and an invitiation to the Star City Games Invitational!
The battle is not won yet, but we'll keep fighting. Hope to see you all at Bel Air Games soon!