It's that time of the year, folks! You've spent all year polishing up your lightsabers and prepping your TIE fighters for combat, and now it's time to show off your skills with the first step to Star Wars World Championships – the Bel Air Games Store Championships!
We'll be running Store Championships for 3 games this year – Star Wars Destiny, X-Wing, and Armada. For each Store Championship, one player will walk away with a Bye to a local Regional Championship. The prizes for each store championship differ depending on the game, as do their start times and entry fees.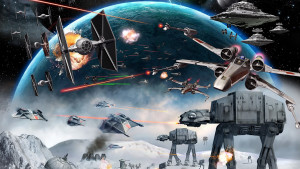 Our first Store Championship is our X-Wing Championship, which is happening on Saturday, May 20th. Our doors open at 11:00 am, and the event will begin at 12:00 Noon. We suggest arriving at around 11:45 am at the latest, to make sure you're not rushed. Entry fee will be $15, and prizes will include Acrylic Range Rulers, alternate art Engine Upgrade and Rey Cards, as well as acrylic Agent Kallus tokens.

Our second will be Star Wars: Destiny, happening on Sunday, May 21st. Our doors will be open at 12:00 noon, and the event will start at 1:00 pm. Once again, we suggest players come early to make sure that they can be registered. Entry Fee will be $15, and prizes will be Spirit of Rebellion Booster Packs, Spot-Glossed Captain Phasma cards, deck boxes, playmats, and alternate art cards of Mon Mothma and The Best Defense.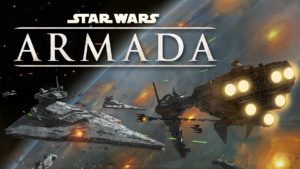 Finally, on Saturday, June 17th will be our Armada Store Championship. Just like X-Wing, doors will be opening at 11:00 am and the event will begin at 12:00 Noon. Entry fee will, once again, be $15. Acrylic Objective Tokens, Double sided range rulers, Acrylic evade tokens, and alternate art GR-75 Medium Transports and General Dodonna cards will be part of the prize pool.
It's a few exciting months of Star Wars so we hope to see you there!