March is coming quick, and as the snow melts at Bel Air Games we're getting ready for a big month of miniatures events!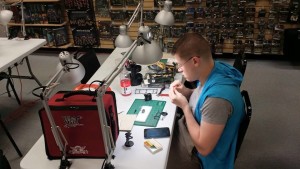 On March 5th, we'll be having a Paint and Take event. Are you worried that painting miniatures is a big investment of time or money? No worries! Come on in to the store and we'll have a selection of miniatures available for our customers to pick from, along with a plethora of painting supplies. Our skilled staff members will be there to walk you through the steps of painting, and before long you'll be well-acquainted with common techniques and skills.
Not only is the lesson free, but the miniatures are too! Any miniature you paint is free to take home and use at your own leisure.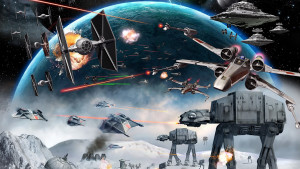 The next weekend, March 12th at 1:00 pm, we'll be having our monthly X-Wing event. There will be a $10 Entry Fee, and prizes will come out of the previous OP Kits and Store Credit.
In addition, we'll be venturing back to the Star Wars Universe on March 20th at 1:00 pm for our latest Armada Tournament. Bring a 400 point list and $10 for your entry fee, and walk away with prizes from the Winter Tournament Kit!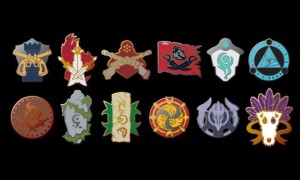 Finally, we'll be having a special Warmachine/Hordes event near the end of March! On March 26th at 12:30 pm. we'll be hosting a Company of Iron event. It's WarmaHordes without Warcasters, Warlocks, Warbeasts, or Warjacks! The entry fee will be $15, and there will be special faction pins and store credit on the line!
We hope to see you soon at Bel Air Games!