It's that time of year, folks. Black Friday is upon us and the Christmas rush begins. Here at Bel Air Games, we have some specials on base sets for some of our favorite games, guaranteed to bring tons of fun to your family!

---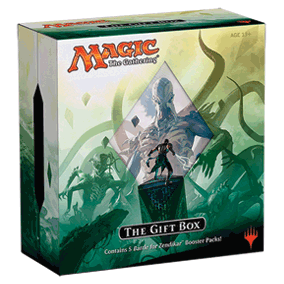 Magic: The Gathering 2015 Holiday Gift Box
 This gift set includes five Battle for Zendikar card packs, 20 Battle for Zendikar basic lands, six illustrated plastic dividers, and a sheet of stickers for customizing the dividers.
Also included is a beautiful storage box that can hold 2,000 cards, plus an alternate art card from the Battle for Zendikar set!
 Regularly $24.99 – Sale $19.99!
---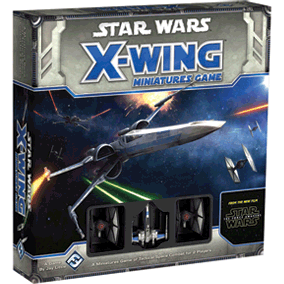 Star Wars X-Wing: The Force Awakens Core Set
X-Wing is a tactical ship-to-ship combat game in which players compete in fast-paced space combat.
This Core Set contains everything you need to get started, including three miniatures, maneuver dials, action tokens, three scenarios, plus pilot and upgrade cards.
Regularly $39.99 – Sale $29.99!
---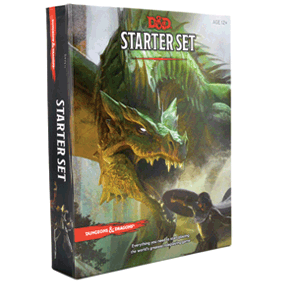 Dungeons and Dragons 5th Edition Starter Set
Ideal for a group of 4-6, this starter set includes a 64-page adventure book with everything the Dungeon Master needs to get started!
The set also includes a 32-page rulebook for playing characters level 1-5, a set of 6 dice, and 5 pre-generated characters, each with a character sheet and supporting reference material.
Regularly $19.99 – Sale $14.99!
---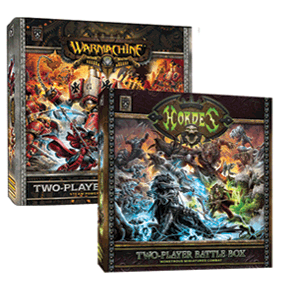 Warmachine or Hordes Battle Box
Warmachine  – a fast-paced and aggressive 30 mm tabletop miniatures battle game set in the steam-powered fantasy world of the Iron Kingdoms.
Hordes – From the frozen northern wastes the Legion of Everblight descends upon Immoren, defiling the land with taint and corruption.
These Battle Boxes contain everything you need to get started in these aggressive tabletop miniatures battle games!
Regularly $99.99 each – Sale $74.99 each!
---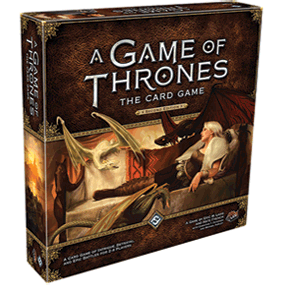 Game of Thrones: The Card Game Core Set 
This enthralling living card game features cunning plots, iconic characters, and deadly encounters for two to six players!
Set in the world of George R.R. Martin's A Song of Ice and Fire, every game invites you to take command of iconic factions and battle for power.
The world of Westeros comes to life in this engaging card game!
Regularly $39.99 – Sale $29.99!
---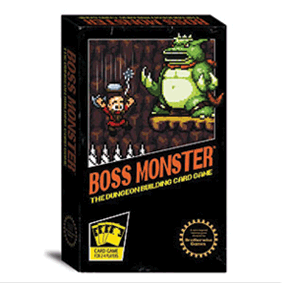 Boss Monster: Dungeon Building Card Game
A retro-inspired dungeon-building card game designed for 2-4 players, Boss Monster is packed with nostalgic references to 8-bit video games, dungeon-crawling RPGs, and geeky pop culture.
Players compete to become the ultimate villain: the final boss at the end of a side-scrolling dungeon.
Regularly $24.99 – Sale $19.99!
---
Come on in and get your Christmas shopping started early! Don't forget to get yourself a wishlist with our store wishlist registry!